Email Monster
Mask your email.
Delay & merge senders.
Remove inbox stress.
Mask your email address online & turn multiple incoming emails into a single weekly/monthly email.
We sit between your real email and sites you sign up to
Create unlimited temporary email addresses, all of which automatically forward emails to your real email address.

Choose your secret domain
So if your real email is clark.kent@gmail.com, and you've used superman as your username:
Any email sent to anything@superman.eml.monster will be forwarded to clark.kent@gmail.com without ever revealing your real address.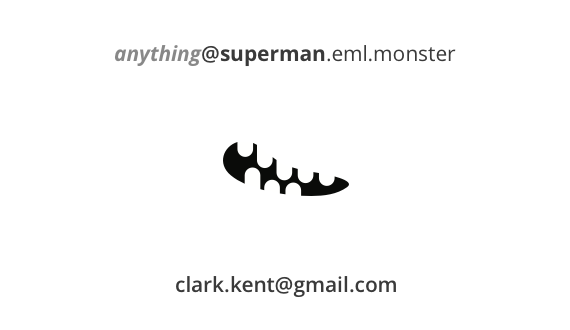 Use your new email domain, with any address
Alias addresses are created when their first email arrives, so no need to setup aliases in advance.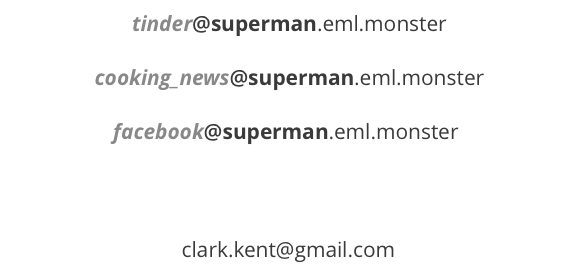 Turn off any address or sender
At any time you can login to Email Monster and toggle off senders or aliases to never receive emails from them again.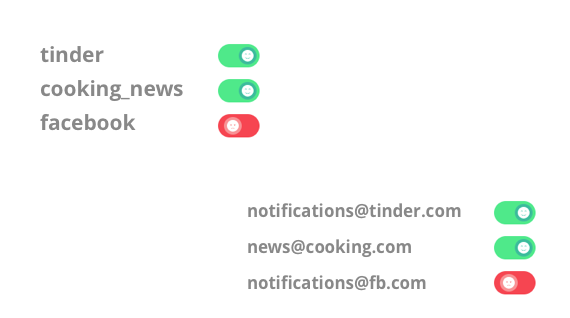 Turn multiple incoming emails into a single weekly email
This means any emails from senders or to aliases that you choose, will not be forwarded immediately. One digest email will arrive on a weekly or monthly cycle of your choosing, with all emails sent during that period.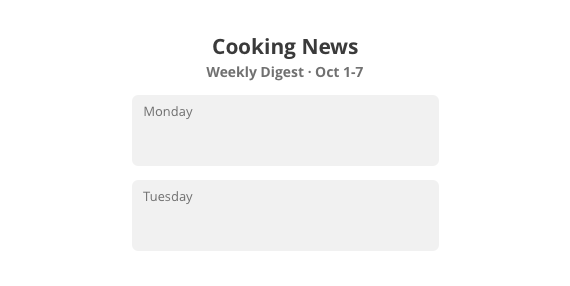 Features
Why should I let a monster guard my email address?
Stop spam in your inbox with one click
Find out if your email was shared or sold
Convert any of your aliases or senders into a weekly/monthly digest
Create unlimited aliases, as fast as you can type them. No setup needed.
Keep your real email address a secret, forever!
Block emails by senders or by mailbox aliases
Monster Lovin'
Testimonials
Here are some of our customers, wanting to let other people know how much they love the monster
Create a free account
I can just turn off emails, for ever!

Ari Lindert

- Head of Marketing
Best thing about the monster is the newsletter digests. I like to get all my daily newsletter once a week, with my morning coffee.

Ray Nolan

- Product Manager
I really like that I can see exactly who sold my email address, you'd be surprised!

Eddie Griffith

- Fitness Studio Owner
Pricing
Simple pricing, cheaper than a cup of monster coffee.
The basic free plan with up to 40 monthly received emails and 1 digest.
Unlimited email aliases

No ads

Up to 40 emails/month
Up to 1 digest/month
Signup for our premium plan to access all our Premium Features.
Unlimited email aliases

No ads

Unlimited emails

Unlimited digests
Signup for our premium plan on a yearly basis to get 50% off all our Premium Features.
Unlimited email aliases

No ads

Unlimited emails

Unlimited digests
Better Than All Other
Masking / Temporary / Disposable Email Address Providers

Create disposable email addresses on-the-fly

Most other popular disposable email address services like Temp Mail or Mailinator require you to pre-create the alias address prior to use. They do provide browser extensions to automate the process, but it can never be as flexible as Email Monster which lets you create aliases without needing any work. And indeed, this is our awesome feature, you can create aliases on-the-fly.

Keep using your existing email client or service

Because we forward all received email to your real email address, you can keep using your existing mail client to read your email, unlike other disposable email services which require you to use their website. Attachments unsupported.

Turn a disposable address off (or back on) with a tap

When you need to turn an alias off (or back on) you can easily do it through the dashboard or quick links at the top of the email. Most other disposable email services do not offer this feature since their aliases are very short-lived in the first place.

Merge all weekly emails from a sender to a single email

Finally, Email Monster is the only disposable email address service that lets you digest all emails from senders or to aliases you created, into a single digest email that will arrive on a monthly/weekly basis, thus removing newsletter clutter in your inbox during the week.
Disposable email addresses are a useful tool for keeping your inbox organized and protecting your privacy. By using Email Monster's disposable email addresses for newsletters, online purchases, social media accounts, temporary tasks, and privacy protection, you can reduce the amount of clutter in your inbox and stay focused on the tasks at hand. So next time you're feeling overwhelmed by a cluttered inbox, consider using a disposable email address to take back control.
👇
Notice Warning Success Something went wrong